Kreston Reeves publishes annual CSR Impact Report
Published: 09 Nov 2021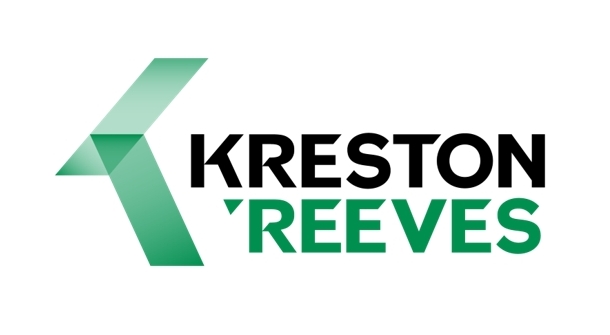 Accountants, business and financial advisers Kreston Reeves has published its annual CSR Impact Report, outlining its impact on employees and wider communities by holding itself accountable against four of the United Nations Sustainable Development Goals (SDGs), as recommended by the Institute of Chartered Accountants England and Wales (ICAEW). A full copy of the report can be downloaded here.
The four core SDGs that Kreston Reeves focuses on are 'Good health and wellbeing', 'Quality education', 'Reduced inequalities' and 'Climate action'. The firm also continues to live by its purpose, 'Guiding you to a brighter future', whether employees, clients or its wider communities.
James Peach, Head of Corporate Social Responsibility at Kreston Reeves, comments: "With all eyes currently on COP 26 in Glasgow we are delighted that over the last 12 months, we have further reduced our carbon footprint - through reduced use of our offices and less commuting to see our clients., We are confident we will achieve our goal to be a carbon neutral organisation by the end of this year, which is currently being independently verified. We have also been planting trees as part of our 200 year celebrations this year, planting a tree for every one of our clients and using Ecosia as our default search engine, which plants trees based on the number of internet searches we make."
Covering activity which took place in the financial year 2020/21 and discussing future commitments, the report also details the SDGs which Kreston Reeves has had an impact on, demonstrating how the firm and employees are integrating the SDGs into their everyday business.
Targets for 2021/22 include:
Raising £15,000 for the local charities of the year
Doubling volunteering hours
Ensuring all offices are being powered by electricity from renewable sources and gas consumption is offset by their utility company.
Committing to explore ways in which it can better promote and raise awareness of Equality, Diversity and Inclusion matters.
James Peach continues: "This report brings together all of the fantastic achievements made by our dedicated CSR, Wellbeing and Sports and Social teams, as well as the staff forum and the Kreston Reeves Foundation, all of which are working together towards these SDGs and the effect they have on both our internal and external community.
"The year was dominated by the pandemic and it was challenging for all of us, however the strong foundations that we have put in place to support our teams, especially their good health and mental wellbeing, means we have been able to carry on working successfully towards these goals when working remotely. During this period, we have been able to continue to deliver the exceptional service our clients expect to help guide them."