Thakeham Group Appeals to Suppliers to Pledge to Use Plastics Responsibly
Published: 15 Dec 2021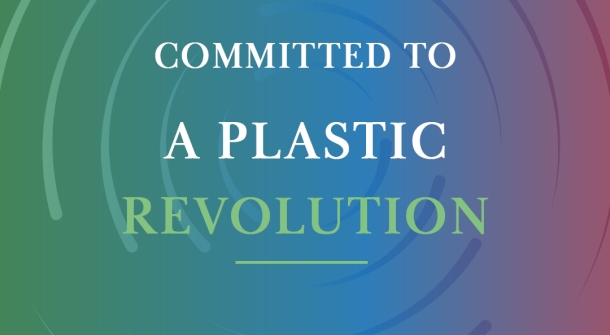 Southern community creator Thakeham Group has collaborated with its supply chain to join the company in committing to a series of pledges regarding their use of plastic. Since the beginning of November this year, specifically during COP26, the pledge swiftly gained 13 signatories who represent more than £90 million of combined annual turnover.
Thakeham's 'Plastic Pledge' represents a public commitment by suppliers to work with Thakeham and, in turn, their own supply chain to use plastic more responsibly. Thakeham recognised that working alongside their supply chain, together they could have a greater positive impact.
This pledge addresses research undertaken in the lead up to Plastic Free July at their flagship development, Woodgate in West Sussex. The research found that 77% of the plastic waste disposed of during the construction phase was from packaging. It also identified more than 80 different types of plastic products being used and revealed that Thakeham produced over 82 cubic metres of plastic waste over the three-month research period; enough waste to fill the average family car boot over 800 times.
Signatories of the pledge have committed to take action in six areas of plastic use. Including, agreeing to minimising plastic waste caused by errors or damage and offering or taking part in take back schemes for plastic materials, packaging, containers or protection wherever possible. 
For Levi Wheeler, OnSite Support, Thakeham's First Plastic Pledge Signatory, said: "Onsite Support are delighted to be working with Thakeham Group by signing up to their Plastic Pledge. We were particularly invested in this initiative, as it is addressing a key issue in the industry.  As we all know, UK construction is the second largest contributor to plastic waste and through collaboration with suppliers, companies like Thakeham are really making a difference. Through our PLUS programme, and in working together with Thakeham, we hope to help pave the way forward towards a more circular economy on their sites."
The final part of the pledge features a commitment to use of plastics that contain recycled content where possible and train staff on the sustainable use and disposal of plastics. 
For Surfers Against Sewage, Emma Cowley, said: "Thakeham's action plan is a great example of businesses taking that initiative to make sustainable changes within their company. Here at Surfers Against Sewage it's amazing to see Thakeham taking that one step further with their action plan by joining the SAS business membership, as well as getting involved in beach cleans. They are going above and beyond to reach their sustainability goals and we're very proud to be supported by them." 
All the pledges will hold Thakeham and their suppliers accountable for how they use plastic. From 2025 Thakeham wants to be able to measure their business impact on plastic so they can set measurable targets to reduce the impact even further, in conjunction with their commitment to Net Zero by 2025.
For Thakeham Josie C-Thornewill, Head of Sustainability, said: "After our partnership with the Ocean Sheroes, we made it a business priority to focus on the responsible use of plastic at Thakeham. But change within our business is only the start. The best way we can achieve the most significant result is by empowering our suppliers to join forces in making a difference. By working together, we can create change across the construction industry."
The 'Thakeham Plastic Pledge' is another environmental initiative supported by waste services company Biffa. Biffa has already worked with Thakeham and played an instrumental part on a three-month project. The collaboration started in July to investigate the journey of plastics to and from Thakeham's Woodgate development at Pease Pottage, in West Sussex. Helping with the tracking of plastic waste produced each day.
Now, the results have been condensed into a free digital report entitled 'A Plastic Revolution' which details the key findings and steps to be taken to ensure we use plastic responsibly and work to reduce its impact across its lifecycle. The development of the report was  supported by Planet Mark who help businesses take action on sustainability.
For Planet Mark, Charlotte Cameron, said: "We're proud to be supporting Thakeham's Plastic Action Plan and are thrilled to see many suppliers and contractors sign up to the plastic pledge. This is a positive step in ensuring a solid commitment to the responsible use of plastic, working to reduce the impact across its lifecycle. As the construction industry accounts for a significant proportion of the global demand for plastics, bold actions like this show Thakeham to be positive leaders in the industry." 
More information about The Thakeham 'Plastic Revolution' and the free report can be found at https://bit.ly/APlasticRevolutionFREEReport