What does flexible working mean for you?
Published: 26 Oct 2021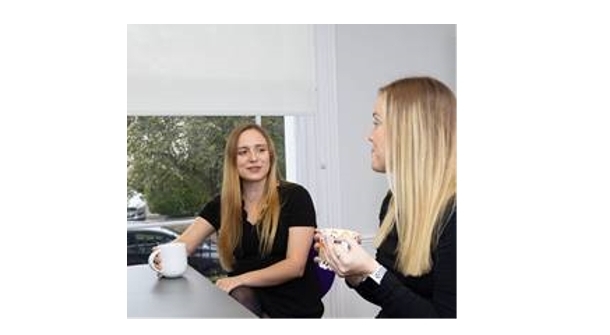 Change is certainly the new normal for business owners and while we're getting to grips with remote and flexible working or hybrid models, the goalposts continue to move.
Flexible working involves either an informal arrangement with employees about how and where they work or a legally binding formal agreement. The government's latest consultation on flexible working is likely to change what happens with flexible working in the future though. Where currently employees previously needed to have 26 weeks' employment before making a statutory flexible working request, the government may change that in 2022 and make it a day one entitlement.  
Currently when recruiting, transparency during the recruitment process is important so make it clear if the role is open to flexible working.  Keep in mind too that there could be a legal obligation to agree to flexible working under the Equality Act 2010 when recruiting.  With regard to existing employees, they may have enjoyed working remotely or have reflected on their lives and what they want going forward and make flexible working requests.  Temporary arrangements to accommodate working from home may also now become the basis for a flexible working request to make it permanent e.g. taking time out for school pick-ups or visiting elderly relatives.
With a tight labour market, businesses need to consider these requests carefully.  At present, an employer has to follow a formal process when a flexible working request is received, but you don't always have to agree to the request. A request can be rejected for one of 8 reasons outlined in the legislation. For example, the burden of additional cost or continuity of service provision. It's worth noting that employees will be entitled to appeal if you do reject the request.
Looking at the needs of the whole team, reviewing each request in the order that they are made and completing the process within 3 months are essential to comply with the legal obligations around flexible working requests.
Many employers see hybrid working as a workable compromise, which is a combination of home and office work. There are some practical things you need to consider before you put this in place:
Tailoring the employment contract and reviewing policies to cover hybrid or remote working
Taking steps to protect confidential information and personal data
Reviewing health and safety implications including Desk Space Assessments for remote working
Deciding if any special equipment should be provided
Reviewing management and supervision
Carrying out a remote working psychometric test to assess suitability to work from home permanently
With a recent YouGov survey revealing that 41% of employees have an 'inappropriate' working environment at home, there's a lot to consider.