All Day Bar and Restaurant to Open in Ten Degrees, Croydon
Published: 08 Sep 2022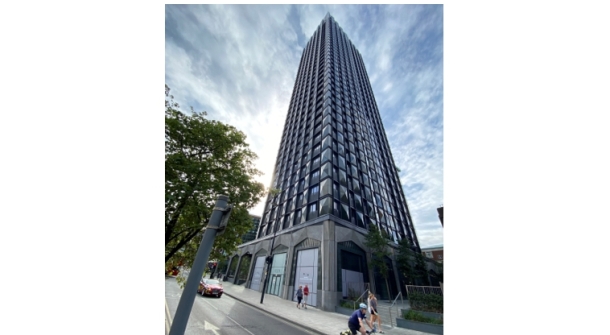 East Croydon will this autumn play host to one of the most exciting openings of the year as the owners of Mr Fox announce the launch of a second Croydon site.
Renowned for their quirky interiors, exceptional cocktail menus and locally sourced, fresh food, Fern will open on the ground floor of the Ten Degrees building – the world's tallest
modular skyscraper, on George street, Croydon.
SHW advised landlord Greystar Europe Holdings on the letting of the 2,140 sq ft retail unit – Unit 1, George Street – located directly opposite East Croydon Station, one of the busiest locations in Croydon.
Richard Pyne, Partner at SHW, comments "SHW are delighted to Act for Greystar on such a prestigious development in the heart of Croydon. The offering that Fern will bring is exciting and contemporary and fits in perfectly the new Starbucks offering - opening soon within the scheme. There is just one more retail unit available, which will front Greystar's even taller building on College Road."
Fern is the third venue from Bart & Taylor which is owned by dynamic couple Aiste Bart and Andrew Taylor who own Mr Fox Croydon, and Adam & Eve Northumberland, with two further venue openings planned for 2023.
Interiors have been inspired by the beautiful buildings of downtown New York and will feature exposed brickworks, rooms filled with plants, reclaimed barn wood flooring, terracotta tiles, floor to ceiling windows, six foot antique French chandeliers and rustic wall
lighting.
Guests will enjoy an expertly curated drinks list, with the focus on classic cocktails, spritzes and refreshing highballs, in addition to some of the world's finest spirits. The open kitchen will serve colourful sharing plates of modern European dishes, with an emphasis on locally sourced farm produce.
Open from dawn 'til dusk, 7 days a week, Fern will be the perfect place for guests to start the day with breakfast, enjoy a team lunch, grab an afterwork drink and spend the evenings and weekends with friends and family.