Could you run the London Marathon for St Catherine's Hospice?
Published: 03 May 2022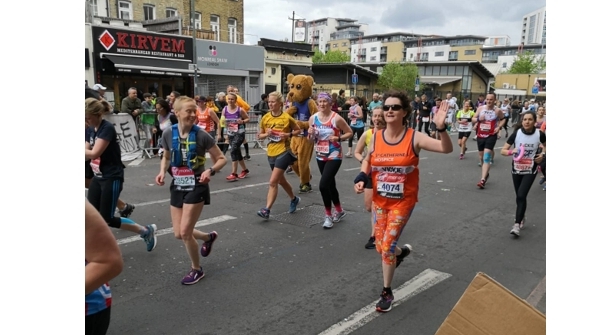 Is the London Marathon on your bucket list? Maybe you were unsuccessful in the ballot but you're still super keen to run one of the world's most iconic marathons?
St Catherine's Hospice might be able to help you! The local hospice has a limited number of charity places available with a minimum sponsorship target of £2,250. 
As a St Catherine's marathon runner, you'll become part of an incredible team and your amazing efforts will positively impact terminally ill people in your community.
The local charity knows fundraising can sometimes feel daunting, especially with the times we're living in, so the hospice will support you with your fundraising wherever possible. The charity will also offer you lots of training support ahead of your London Marathon. This includes training runs with running specialists, Park Runs, and advice on training plans, recovery, injury prevention and stretching.
The hospice also holds social events for you to get to know your fellow #TeamSTCH runners. These include a pasta party and the chance to join an exclusive runners Facebook group.
On the day, you'll run with pride in your personalised St Catherine's running vest and be given free transport in the morning, so you don't need to navigate buses and tubes. You'll also receive lots of support from hospice staff and volunteers at hospice cheer stations on route.
If you're interested in running the London Marathon for St Catherine's apply online here or email catherineferrer-jempson@stch.org.uk