FREE Community Carol Evening in Pulborough this Wednesday.
Published: 12 Dec 2022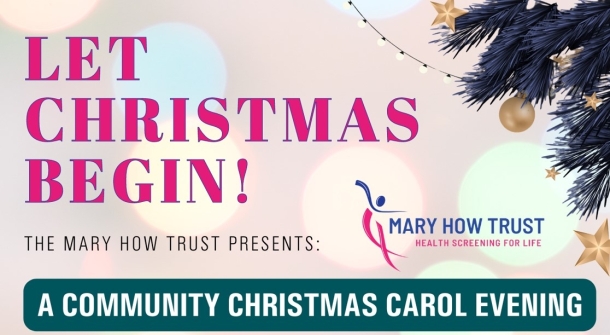 The Mary How Trust, is a small local Charity, offering health screenings, to detect the early signs of cancer and other serious illnesses. It was founded almost 35years ago, when West Chiltington resident Mary How died of Bowel Cancer at the age of 46.  Individuals from all walks of life have the chance to benefit, as instead of a fixed fee we invite donations dependent on ability to pay. We receive no Government or NHS funding relying solely on donations and fundraising.
This year we need to raise an additional £50,000 to fully equip another consultation room, which will enable us to screen 1,200 more people. To help our fundraising target we are organising a Community Carol Concert to be held at St Marys Church, Pulborough on Wednesday 14th December (doors opening at 6.30pm for a 7.00pm start). This is a FREE Community Event – flyer attached. Following the carols there will be mulled wine and mince pies (donations appreciated).
 We have the Chanctonbury Chorus coming along to lead the singing, we also have a professional soprano singing 3 solo pieces and The Ukrainian Nightingales.
 Your support will make a lasting impact, helping many people in our community just like Mr X who was recently diagnosed with stage 1 Bowel Cancer, or Mrs P who underwent surgery for ovarian cancer. Thankfully, both now on the road to recovery.