FREE ONE-TO-ONE BUSINESS ADVICE FOR MOLE VALLEY BUSINESSES
Published: 10 Aug 2022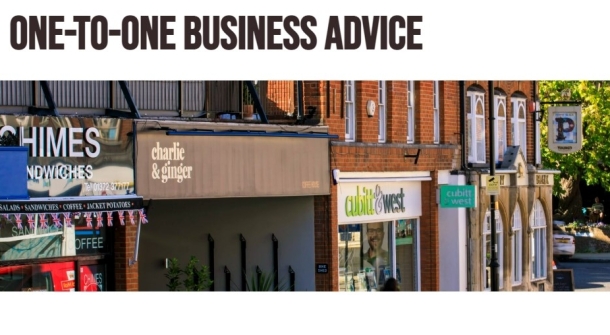 Mole Valley For Business have teamed up with expert business advisers who are offering free, impartial business advice at one-to-one business meetings.
Each session lasts up to 90 minutes and is designed to put findings and recommendations into action to maximise the chances of long-term sustainability and growth.
The advisers cover a range of topics from budgeting and financial planning to understanding copyright and trademarks.
WHO IS IT FOR?
The sessions are free to everyone; whether you have a new business idea that you would like to explore or run an existing business based in Mole Valley.
If you are looking for ways to increase your turnover, grow your business or just do things more efficiently the advisors are available to help.
HOW DO I GET STARTED?
Please use our business advice contact form if you would like more information about the free one-to-one business advice sessions or would like to book a session with one of the expert business advisers.
If you have already met with one of the business advisers please take a few minutes to complete our feedback form.
---
WHO ARE THE ADVISERS?
Richard Butcher
Richard is an experienced and resourceful International Entrepreneur & Business Coach with an outstanding track record of maximising commercial opportunities, establishing several successful businesses in the UK and overseas.
He has provided business advice for more than 10 years and runs his own business coaching consultancy, Stratagems Business Solutions helping businesses of all sizes regardless of sector to maximise their growth potential.
Ryan Davies
Ryan is responsible for engaging with businesses to help identify barriers they face when scaling up through coaching, working on a structured growth plan and advising on specialist solutions available.