Kapow Coaching - CCG
Published: 17 Oct 2022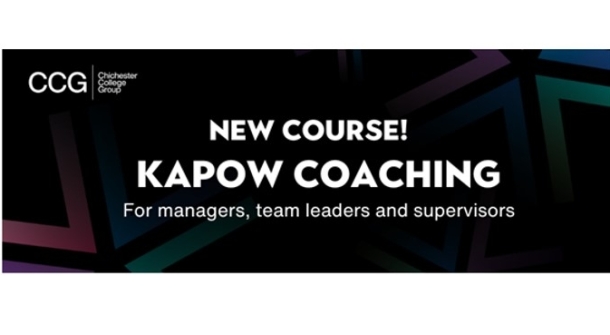 Kapow Coaching with Doug Faulkner
Brighton Metropolitan College
Thursday 20 October 9.30am to 4.30pm
£325.00
Learn how to coach teams and individuals effectively, bringing about autonomy and resilience and releasing ambition in your workplace with Kapow Coaching, a full day and follow-up half-day* group training session, held at Brighton Metropolitan College on Thursday 20 October.
Trainer Doug Faulkner will give you the foundation and tools to start your coaching journey with a clear plan and confidence. 
This course is aimed towards Managers, Team Leaders, and Supervisors who want to improve team performance using a coaching approach.
*The half-day session will be arranged at the end of the first day.
Your trainer - Doug Faulkner
Doug is a professional Business Performance Coach and trainer with over 10 years' experience helping individuals and teams perform consistently at their best regardless of the situation. He has also worked as a presenter and comedian so expect a fun engaging workshop!