Kreston Reeves team double top Accountancy Age 35 under 35 ranking
Published: 14 Oct 2022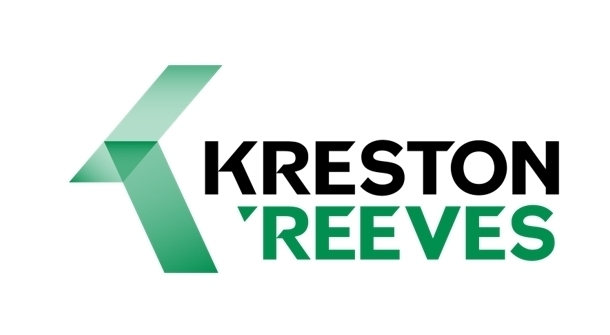 Two of the Kreston Reeves team have been recognised in Accountancy Age's 35 under 35 list. Accountants, business and wealth advisers, Kreston Reeves, is committed to nurturing and developing future leaders.
Accountancy Age is an influential trade publication that publishes its annual 35 under 35 ranking to highlight the rising stars in the accountancy profession and their individual firms.  
In the listing, Dan Firmager, Audit Assistant Manager at Kreston Reeves, is ranked in 10th place and Jake Standing, Partner at Kreston Reeves, is in 31st place. 
Accountancy Age recognises Dan's commitment to 'educate others to grow an environmental conscience and embrace diversity so we can make the world a more considerate place'. They highlight his role in guiding the firm towards becoming a more socially responsible organisation, its carbon neutral achievements, meeting UN Sustainability goals, and driving the firm's ESG goals towards diversity and inclusion.
Dan comments: "Kreston Reeves gave me the opportunity to start my career from school just five years ago, and since then they have supported me and encouraged me to follow my passions and develop them into something bigger. It feels great knowing that the effort they have invested in me and the effort I have put in has been recognised in this way."
The listing highlights Jake's achievement of making partner aged just 30 and three years later leading the firm's business advisory offering. His dedication to training and development across the firm is also praised. Jake's commitment to adopting the key principles and values of a B Corp is also highlighted as is his commitment to his local community, acting as trustee and treasurer to Martlets Hospice in Brighton and Hove.
Jake comments: "It's an honour to be recognised with some truly inspirational advisers on the list, including my colleague Dan who is great to work with. From gaining work experience when first out of college, through to becoming a Partner, I have learned so much, not only about what it means to be an accountant, but also what it means to be a good person. I am very grateful to everyone who has supported me through my career so far and look forward to navigating the challenges and opportunities the future will bring."
Sharn Manku, HR Director at Kreston Reeves, said: "Our purpose as a firm is to guide our clients, colleagues and communities to a brighter future and our people are central to everything we do. We really do care about their achievements, and we pride ourselves on supporting and guiding them with their careers as well as other areas they are passionate about. We're incredibly proud that both Dan and Jake have been recognised by Accountancy Age in its 35 under 35 ranking."
In September 2022, Accountancy Age also recognised the commitment and excellence of Kreston Reeves in the accountancy profession by ranking the firm in eighth place in its inaugural Accountancy Age Mid-Tier Power Index.
Kreston Reeves is growing their teams and is currently recruiting across a wide range of service lines. If you are interested in finding out more about their vacancies visit www.krestonreeves.com/careers.