Longwood Business Support Services Job Vacancy
Published: 27 Jun 2022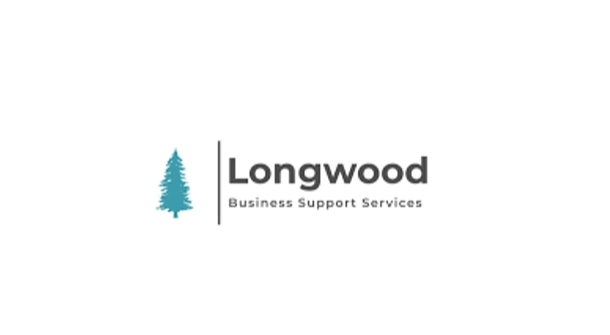 Job Details
Salary: £25,000 per annum (pro-rated) dependent on experience.
Contract: Fixed Term – 6 months (with potential to extend)
Hours:  Up to 22.5 hours per week (flexible days/hours)
Location: Crawley, West Sussex and remote working
About Us
We are a small and friendly team at Longwood Business Support offering remote Accounting, HR Support & Recruitment Services and Solutions
As experienced specialists in our fields, we're passionate about working with small businesses and start-ups. We pride ourselves on offering practical solutions to support our customers, tailoring our approach to their business needs, providing much needed flexibility and support.
Established in 2020, we are now looking to expand, with a clear growth agenda, we are on a mission to increase our customer base and become a reputable local business that customers trust and recommend.
Brief Description
We have an exciting opportunity to join our expanding team as an experienced Bookkeeper. You will have a passion for everything accounting as you'll be supporting our team in looking after our wonderful clients with their accountancy requirements.
In this role, you will support our Finance Experts in delivering a seamless accountancy experience to our new and existing customers. You'll be the point of contact for our customers demonstrating the knowledge and skills to support their financial processes, giving them the peace of mind and support that they need to be successful.
What the role involves
Performing Bank reconciliations
Balance Sheet reconciliations
Processing and raising invoices using QuickBooks
Allocating customer receipts and supplier payments
Categorising expenses accurately and on a timely basis
Reviewing VAT coding on expenses
Analysing costs codes for patterns, trends and identifying potential issues
Credit Control
Communicating regularly with customers & colleagues.
General administrative duties ensuring all documents are filed and processed as required
Providing support for Longwood Accountants
Dealing with supplier/customer enquiries
What you'll need
Are you an experienced Bookkeeper who is passionate about finding the right solution for customers? Are you looking to develop your skills further within a fast growing and exciting business?
We are looking for someone who has an extensive Bookkeeping background who is used to using Cloud Accountancy software (preferably QuickBooks). You'll enjoy engaging with customers demonstrating a strong focus for problem solving. If you have had exposure to Payroll and/or self-assessment that would be great but is not essential.
Ideally you will have significant experience in a similar role and be used to working towards tight deadlines. With an investigative nature, you will have the desire to find solutions to reconciliation issues along with a high attention to detail. Proficiency in Excel is also key.
You will need to be self-motivated and conscientious with a drive to succeed along with a commitment to developing and progressing with us as we grow. We pride ourselves on being a collaborative, friendly team and we are looking for someone who shares these values.
This is an exciting period of growth for us here at Longwood Business Support so if this sounds like the right team and role for you, we'd love to hear from you!
What's in it for you
We believe in continual development of our employees and we will commit to making substantial training investment in supporting the path towards professional excellence for the right candidate.
You will work for an employer who values and respects their client's and employee's individual and collective needs. Longwood Business Support both retains and supports exceptional talent, and this position is aligned to supporting the transition of an exceptional team member to a more permanent status along with a thorough/planned training programme.
In addition, we offer a generous holiday allowance and company pension scheme.
We are an equal opportunities employer who positively encourage applications from suitably qualified and eligible applicants regardless of sex, race, disability, age, sexual orientation, gender reassignment, religion or belief, marital status, or pregnancy and maternity. Our aim is to employ people who reflect the diverse nature of society which is why we strive to provide an inclusive environment where individuality is celebrated and we can unleash the potential of our brilliant mix of people. 
How to apply
Please submit your CV and a cover letter detailing your suitability for this role to: - Info@LWBS.co.uk