Midnight targets further growth after appointing Hydar Al-Bedaery as Account Director
Published: 01 Nov 2022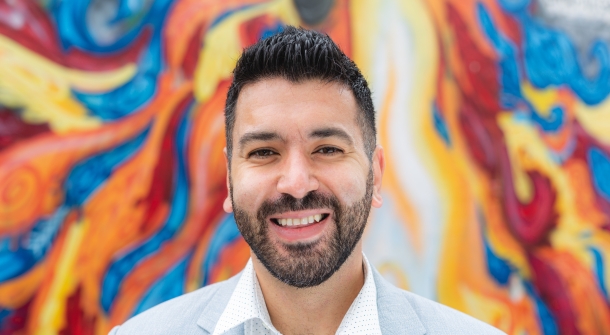 Midnight Communications has taken the next step in its growth strategy by appointing Hydar Al-Bedaery as Account Director.
Hydar joins the UK national B2B PR agency, which is based in Brighton & Hove, at a time when the agency is expanding fast and setting ambitious goals for the future.
He brings with him expertise in client management, digital marketing, content development and social media management, having shone in roles at high profile agencies in Dubai over a 10-year career in the industry.
Flo Powell, Joint Managing Director at Midnight which has been serving clients for more than 26 years, said: "This appointment marks a key milestone in our growth - we're proud to announce that our agency's fee income grew by more than 30% last year and we're on track to grow by a similar amount this year.
"With new clients signing on a regular basis, we have been looking closely at our agency structure and making appointments to support our growth.
"Hydar's digital expertise was an important consideration in his appointment as we're seeing increased demand, especially for promoted social media campaigns. His skill set will help ensure that our digital offer is strengthened and sustained into the future."
Hydar, who grew up in Brighton & Hove, sees his new role as 'coming home' having worked abroad for many years.
His most recent role was Senior Digital Client Manager at Weber Shandwick in Dubai, where he also founded his own company, Yalla Digital Agency.
He said: "I'm excited to be here and passionate about taking Midnight's clients on a digital journey together.
"The aim is to develop a synergy between traditional and rich digital content, finding new creative ways to communicate. That means messaging which delivers real outcomes, including lead generation, and is quantifiable.
"Owned social media channels in B2B have an often-untapped power to reach and engage key audiences – and put businesses in control of their messaging,"
This is an important career step for Hydar, who was impressed by the ambition and culture at Midnight.
He added: "It's a dynamic and ambitious business but throughout the recruitment process it also felt intimate and family orientated, which really sold me on the culture of the company.
"My first experience of Midnight was a team trip to Rotterdam, which was a fantastic introduction and a great way to get to know new colleagues."
Hydar has already been joined by another new team member, Account Assistant Eric Barrell, a recent first-class graduate from the University of Sussex.
"We're actively recruiting and would welcome applications at all levels," Flo Powell added.
For more information, please visit www.midnight.co.uk.