Monthly client newsletter – September 2022
Published: 07 Oct 2022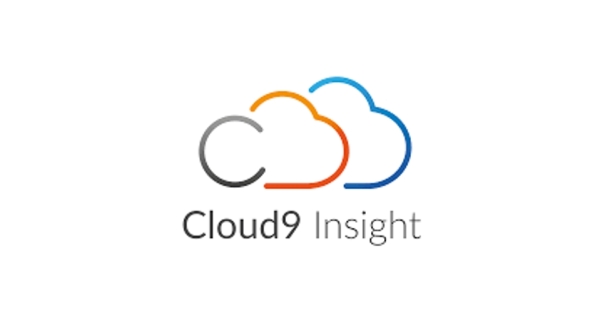 This month we're bringing you news of two important updates from Microsoft – a great new look for Forms and some welcome improvements in Advanced Search in all Dynamics 365 modules and model-driven apps.
As ever, please contact me by hitting reply if you have any questions or if we can help in any other way.
Happy reading!
The Cloud9 Insight Team
Changes to Advanced Find
When Dynamics 365 Release Wave 2 becomes generally available next week, you will see a new version of Advanced Find.
The first thing you will notice is that the Advanced Find icon in the navigation bar will have been replaced by a 'Modern Advanced Find' version for all Dynamics 365 modules and model-driven apps.
So what are the main changes?
With Modern Advanced Find, you can access any table in a model-driven app through search and use advanced filters to explore the data easily. This will allow you to be more productive with navigation by searching for a view by its name in the enhanced view selector. 
The new view management experience will provide you with options to share views so you can collaborate with your team easily. Managing views will be simpler with personalisation options to build your own set of views.
The key features include the ability to:
- Explore any table in a model-driven app through structured search and filters.
- Edit columns and filter data and construct views that will help you apply the right lens to your data.
- Search for a view and easily find the view that you're looking for with the enhanced view selector.
For more on all the new features, which will replace the legacy advanced find experience, please raise a ticket with our Client SuccessTeam. If you are not using our Client Success Care Packages, simply hit reply to this email.
Form UX improvements
There are also some key user experience improvements to Microsoft Forms worth checking out.
Users are now able to find and interact with data more efficiently driving higher productivity and satisfaction when working with data on forms across all view-port sizes, devices, and applications.
Key features
- Model-driven app form UX enhancements for improvised data presentation. This will include a set of multiple changes. Light grey form background and shadows added to form sections to make it easier to visually navigate the page.
- Consistent use of fonts and higher data density using reduced white space and removal of field dividers. A chevron will be added to the related tab label to indicate a menu flyout. A header field chevron will be also be available for high density header. Quick view form labels will be displayed on top instead of icons on the quick view form.
We think this is a nice visual improvement. If you have any questions, let us know by hitting reply!
WEBINAR: How a single view of your customer can transform your Investment Management business to accelerate growth
Why not join Cloud9 Insight's experts as we provide actionable tips – using real case studies – of how your Investment Management business can deploy Customer Relationship Management (CRM) technology to better manage your client relationships, track funds and investments and support regulatory KYC requirements to accelerate growth.
Click on the button below to find out more about the live event – or to register.