Paul Scrivens promoted to Chief Executive at The LoveLocalJobs Foundation C.I.C
Published: 25 Jan 2022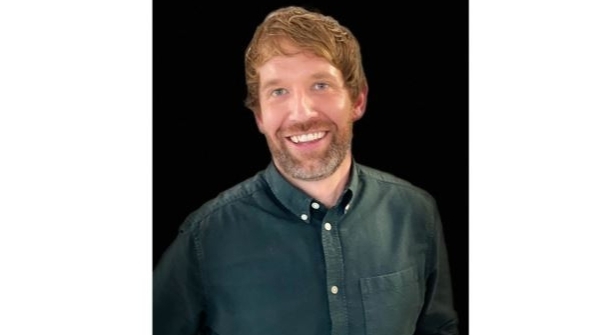 The appointment sees Paul move from his former role as Commercial Director to Chief Executive to ensure the ongoing sustainability, growth and success of The LoveLocalJobs Foundation C.I.C.
Brighton, UK, DATE TBC, 2022 – Paul Scrivens has been promoted to the position of Chief Executive of The LoveLocalJobs Foundation C.I.C beginning a role that will see him support the Chairman and the Board of Trustees in delivering the Foundation's day-to-day business plan and strategy.
The promotion comes as recognition of the outstanding commitment, resilience and professionalism Paul has shown during his 4 years with LoveLocalJobs. In that time, he has taken the organisation from strength-to-strength, in particular, doing a phenomenal job during an incredibly difficult last 24 months for businesses.
The new role will see Paul continue to lead the Foundation's award-winning team, who are committed to delivering creative, inspiring, and much needed programmes to students with the aim of raising their aspirations and reaching their full potential.
In 2021 alone, the Foundation has delivered 33 programmes to almost 5,000 students across Sussex. The delivery of the programmes in 2021 was made possible through the support of over 140 mentors from a number of incredible local businesses, who all helped inspire and guide the next generation at a pivotal stage in their lives.
"I'm truly honoured to take on the role of Chief Executive at The LoveLocalJobs Foundation C.I.C", said Paul. "I feel incredibly grateful to be guiding such a wonderful organisation and team of people into the next phase of our development as we begin the process of registering as a charity."
"We've overcome significant challenges and achieved a huge amount in recent years. I'm excited for the next chapter in our journey as we aim to help as many young people as possible, irrespective of their barriers, to realise their potential and to achieve amazing things."
Paul's promotion comes at an incredibly important stage in The LoveLocalJobs Foundation C.I.C's development. With the Foundation working towards becoming a charity, his experience and leadership skills will be instrumental in raising the Foundation's profile, developing its fundraising capabilities, and ensuring its vision, mission, and values remain at the core of everything it does.
Under Paul's leadership, The LoveLocalJobs Foundation C.I.C will look to build on its success of recent years in supporting and inspiring students across the South East, as well as collaborate better with other fantastic charities, groups and partner organisations seeking to make a real difference in the local community.
"I am incredibly proud of what Paul has achieved in his time with LoveLocalJobs" said Gary Peters, Founder and Chairman of The LoveLocalJobs Foundation C.I.C. "He has led from the very front since day one, over-delivered on every single one of our expectations and has built a phenomenal team around him.
"Paul is undoubtedly the right person to take us to the next level and I'll be there right behind him all the way."
Who is The LoveLocalJobs Foundation C.I.C?
The LoveLocalJobs Foundation C.I.C. is an award-winning team of amazing people that proactively links employers, universities, colleges, schools, community groups, charities, local authorities and other public sector organisations to provide much needed careers information, advice, and inspiration for the next generations in our communities. 
Winners of Euro City Awards | National Online Recruitment Awards | Sussex Business Awards | Gatwick Diamond Business Awards | Brighton & Hove Business Awards