Southern Water announces Lawrence Gosden as CEO
Published: 06 Jul 2022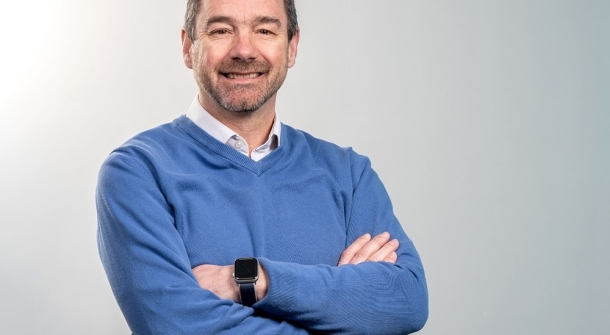 Lawrence returned to Southern Water in 2020 as Chief Operating Officer. Having previously spent 12 years at Thames Water in a variety of senior executive roles, he played a key role in improving their environmental performance and increasing wastewater customer service.  Lawrence started his career as a graduate at Southern Water and has over 30 years' operational and capital programme delivery experience in the water industry.
Commenting on the appointment, Keith Lough, Chairman, said 
"The Board and I would like to thank Ian for the leadership and skill he has shown in carrying Southern Water through an enormously challenging period. He has led the transformation across the business and its culture, putting in place strong governance, operational and systems changes, which have enabled new investment in our business and from which we will now build.
On behalf of the Board, I would like to congratulate Lawrence on his appointment, which follows an open and rigorous process. This smooth succession will allow us to continue our capital investment programmes and transformation at pace. His extensive knowledge and leadership within the industry will be invaluable as we drive the business forward. Importantly Lawrence will now lead us through the development of the PR24 business plan covering the next regulatory period."
Ian McAulay said
"It's been a privilege to have spent 37 years in the water and environment sector, and to have been able to lead Southern Water since 2017. I would like to thank both the Board and my colleagues for the support they have shown to me in that time. The time is now right to hand over the reins and I wish Lawrence success in his new role as CEO and have every confidence that he will drive ever increasing levels of performance going forwards."
Lawrence Gosden said 
"I am delighted to be taking on the role of CEO at such a pivotal moment. Southern Water has made great strides in improving transparency and putting in place the foundations of change.  We know we must continue to improve, and quickly. Working with the committed teams across Southern Water, we are ready to deliver the next phase of the transformation our customers and the environment deserves."
Contact
For enquiries, please contact the Southern Water Media Team on 01903 272230 or via MediaTeam@southernwater.co.uk
Southern Water provides water and wastewater services to homes across South East of England. It supplies 532 million litres of drinking water every day to 2.6 million customers and treats and recycles 717 million litres of wastewater for 4.7 milllion in Kent, Sussex, Hampshire and the Isle of Wight.
Southern Water announces Lawrence Gosden as CEO - Southern Water: Water for life, Water and wastewater services for Kent, Sussex, Hampshire and the Isle of Wight