Tailored Qualifications to Suit Your Business' Needs
Published: 22 Nov 2022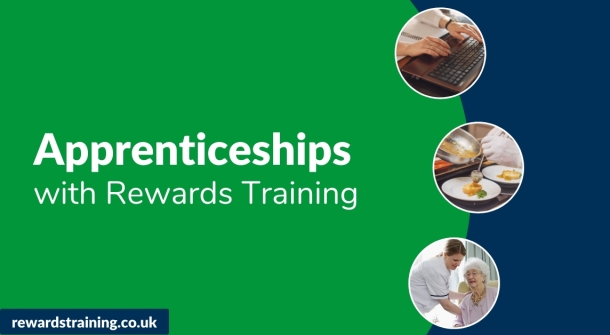 Work-based Qualifications
Rewards Training's tailored Apprenticeship programmes are designed to help people in work and businesses get the skills needed to succeed.
By combining working and learning, an apprenticeship gives your employees the opportunity to gain new skills, experience and a nationally recognised qualification. 
Along with qualification delivery, we can also help you with apprenticeship recruitment.
Speak to us about apprenticeship funding.