We're winning at Wessex IT! + A day in the life of Ian Allward
Published: 04 Aug 2022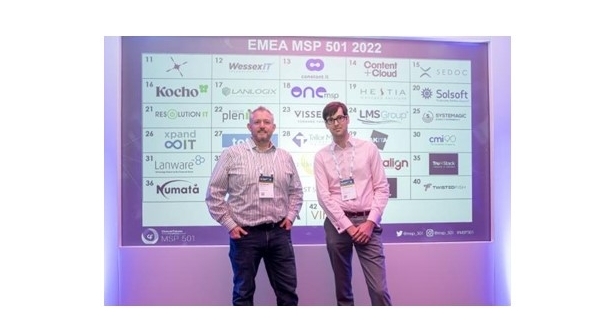 We've lots of good news to share with you this month - not only are we once again recognised in the MSP 501 list, we're also now Cyber Essentials accredited!
Plus, we've been busy welcoming our E-mpower.IT colleagues and clients. Ian Allward joins us as a team leader and we've shone a spotlight on him this month in our 'day in the life' feature. Read more below.
Have you heard our latest good news?           
It's double good news to share with you this month, as Wessex IT has once again climbed up the Managed Service Provider (MSP) 501 list - now #149 worldwide - and also gained Cyber Essentials accreditation.
A day in the life…of a team leader
Welcome to Ian. Many of our clients who have joined us from E-mpower.IT will know Ian. He's supported clients on almost everything and he now can provide his expertise to even more businesses.
Ian shares more about his role and what's next, as well as sharing an insight into family life and keeping fit!
If you have any questions or just want a chat and get to know the team, give us a call.
We look forward to hearing from you!