Your November update - Sussex Innovation
Published: 29 Nov 2022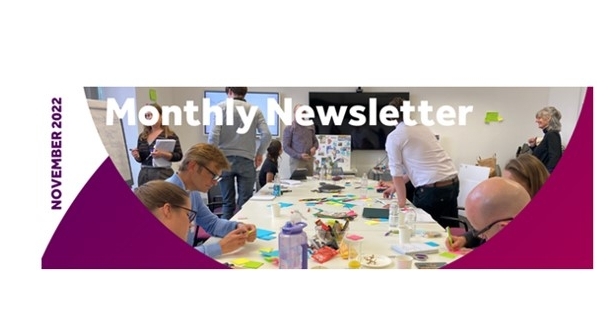 November: in with the new!
Before you know it, a new year is almost upon us! As we head into the final weeks of 2022, we've been developing a whole new range of consultancy programmes to support larger local SMEs.
Our final few projects this year are a selection of 'Hit Squads', supported by the UK Community Renewal Fund. They involve in-depth, multi-disciplinary strategic consultancy, and we're looking forward to rolling them out to everyone in 2023.
We've designed the Hit Squads to respond to some of the biggest challenges we've been hearing from the region's more established companies over the past year. You can read more from Nigel Lambe about how and why we're tackling recruitment, retention and process innovation here. And if you've got a challenge that you'd like our help with, let us know using the email below.
Thinking Innovation
Our consultancy team share their insights around the latest trends in innovation. This month: coaching, statistical analysis, dub music... and watch our new TV show on YouTube!
What's Happening?
A selection of the latest headlines from the Sussex Innovation community. This month, ten years of the Aquaculture Stewardship Council, Mojeek interviewed by UKTN, and a contract for AMD's technology to head out into the solar system.
Coming Up...
The most important dates for your diary next month. Before office party season kicks off in earnest, we've found a final few sessions for you, led by our local partners and community...