Behaving like Beavers
Published: 31 Jan 2023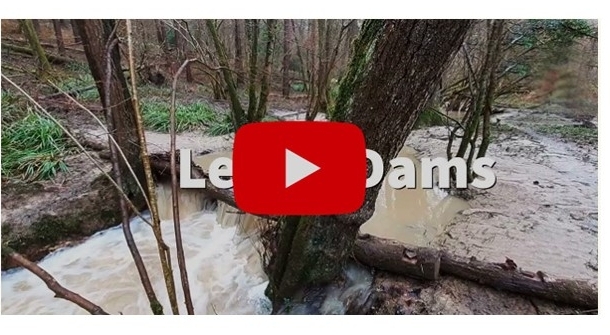 Behave like a Beaver
Sam Buckland, our Sussex Flow Initiative Natural Flood Management Officer, has been working on building 'leaky dams' with volunteers and local schools. Leaky dams mimic the presence of Beavers in the landscape, and help restore lost wetland habitats for wildlife.
This is just part of the work we are doing to restore wetlands in Sussex. We are helping to reconnect rivers to their floodplains, make our wetlands more wild and natural, and bring real Beavers back after hundreds of years. All of our wetland work helps to protect people and wildlife from extremes of flooding and drought which are becoming more frequent. 
We've had a great response to our appeal, and we've nearly reached our target of £50,000. Could you help support Sussex wetlands?
See examples of our human-made Beaver dams in action and support this vital work in the link below.
Behind the lens
Jeff Penfold has been a member of Sussex Wildlife Trust for several of years. We caught up with him to hear about his nature photography and have shared some of his wonderful photos on our blog.
One of his special places to photograph wildlife is Rye Harbour Nature Reserve. Jeff said "There's always something that draws me to Rye Harbour. It doesn't matter what time of year it is. I go several times a month. I never come away disappointed. My favourite subject is the 'resident' Kingfisher outside the Discovery Centre."
Upcoming Events