Discover historic Fetcham at Heritage Open Day
Published: 07 Sep 2023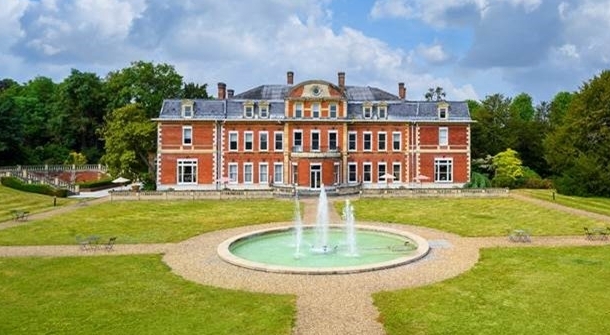 Wander and explore the 'historic heart' of Fetcham with a visit to Fetcham Park and St. Mary's Church on Saturday 16th September from 10:00 am – 5:00 pm when both venues will be open for Heritage Open Day, England's latest festival of history and culture.
Celebrate England's history of creativity during this year's festival theme, 'Creativity Unwrapped'. A visit to Fetcham Park invites you to experience a unique slice of Surrey's hidden history. Discover the ingenuity and craftsmanship of three pioneers from the worlds of art, architecture and garden design who created the House in 1705.
Explore the ground floor rooms boasting elaborate plasterwork, decorative gold leaf and breath-taking murals by the artist Louis Laguerre whose work can also be seen at Chatsworth, Blenheim Palace and Petworth, to name a few. Meander the tranquil, landscaped grounds with lawns and fountains, pathways, patios, and outside seating, originally designed by George London. Leaflets detailing the history of the property will be available.
Kate Ainsworth, house manager at Fetcham Park, says; "To this day, Fetcham Park continues to build on its legacy for fostering great collaborations. The heritage rooms have been adapted and re-imagined to offer a dynamic, focused environment for a diverse range of exciting businesses and entrepreneurs. Working under the watchful gaze of the creative forefathers who originally brought the House to life continues to inspire to this day."
Neighbouring St. Mary's Church, which dates to the 11th-century and boasts many original features, will also be open to explore. Free parking is available at Fetcham Park and St. Mary's