Gatwick Airport seeks good causes from Sussex for round two of funding
Published: 13 Mar 2023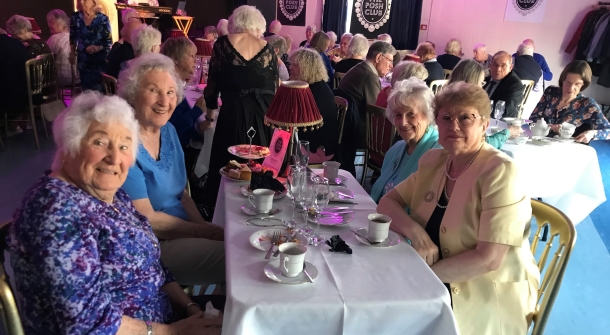 Gatwick Airport has launched round two of its call-out for deserving local causes in Sussex.
The Gatwick Foundation Fund has £33,000 available now for Sussex projects and is asking local groups which could do with extra support during the cost-of-living crisis to apply by 5pm on Friday 5th May 2023.
Each year there are three rounds of grants, totalling £100,000, which are made available to beneficiaries in Sussex.
Melanie Wrightson, Stakeholder Engagement Manager at Gatwick Airport, said: "We are acutely aware of the extra pressure being placed on grassroots organisations and voluntary projects that work so hard to help people in need.
"We have funds available, and we would like these organisations to step forward and apply – especially as times are so much tougher than usual."
The Gatwick Foundation Fund was set up in 2016 to award funding to local groups that work to fight social isolation and tackle disadvantage, raise aspirations and develop skills, improve health and wellbeing, and support children and young people.
The Foundation Fund covers groups operating within Crawley, Horsham, Mid Sussex and Wealden and is available to both new and existing projects.
Annie Bowden, Landlady and Manager at the Posh Club in Crawley said: "The funding we received from Gatwick Foundation Fund helped us to orchestrate our popular and 'posh' 1940s style afternoon teas, with live stage shows and volunteers in black tie and even an inhouse pianist.
"We regularly attract 100 older people to our events where they have been able to make friends and even find love and romance!
"Dressing up, putting some lippy on and meeting like-minded people from your generation, can make a such a difference to your wellbeing. It's a sad fact that sometimes older people are made to feel insignificant, but this is one way to help them feel special, important and very much part of something.
"It's thanks to the support from organisations like Gatwick Foundation Fund that we can continue to bring joy to older people's lives in Crawley."
Melanie Wrightson said: "To date, we have helped more than 70 good causes in Sussex because we believe it's important that everyone in the community benefits from the success of the airport.
"We encourage all those who are eligible to come forward."
The Gatwick Foundation Fund is managed on behalf of Gatwick Airport in Sussex by the Sussex Community Foundation.
To apply for funding from the Gatwick Foundation Fund in Sussex, please go to: https://sussexgiving.org.uk/