Gatwick Diamond Initiative newsletter - May 2023
Published: 25 May 2023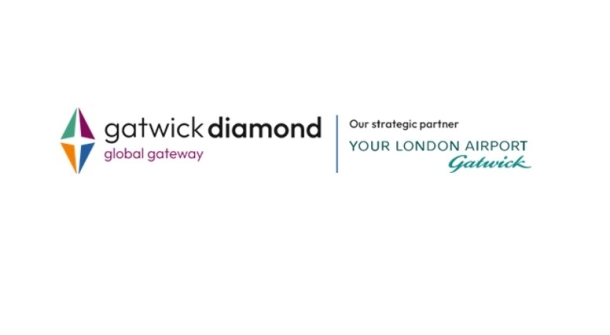 Meet the game-changing organisations championing Gatwick Diamond biodiversity
To celebrate the UN International Day for Biological Diversity on 22 May, the Gatwick Diamond has launched a biodiversity map and guide to organisations and locations championing biodiversity across the region...
Planning approved for new site in Manor Royal
Fiera Real Estate and Wrenbridge have secured planning for a new 65,000sq ft Grade A industrial warehouse in the Manor Royal...
Did you know?
The Gatwick Diamond has a population of 1.5 million people
How did the coronation provide an economic opportunity for the Gatwick Diamond?
Read our in-depth analysis on the economic significance of this month's coronation and the potential for the Gatwick Diamond to drive sustainable growth...
Two of SWH's stars shortlisted for the South East Young Professionals Award
SHW's Matt Morris and Peter Svlvester have been shortlisted for the inaugural awards which recognise the achievements of young professionals under 35 years old who are making a significant impact in their respective industries....
gdb Experts Conference taking place Friday 9 June
The gdb are bringing together businesses from across the Gatwick Diamond region to learn and network. This half-day event includes opportunities to book 1-2-1 sessions with specialists in innovation, grants and funding...
London Gatwick lends a helping hand to good causes across Surrey, Sussex and Kent
Community groups across the region celebrated this month as London Gatwick announced the recipients of nearly £100,000 from round one of the Gatwick Foundation Fund....
UK to launch talks with Switzerland on new trade deal
UK Business and Trade Secretary, Kemi Badenoch, has launched negotiations for a modern, updated free trade agreement with Switzerland...
UK and Japan strengthen science and technology ties
The UK Government has announced the UK and Japan will further develop their cooperation on science, technology and innovation, with a focus on innovation and game-changing new technologies...
The 15th Manor Royal training programme is now live
Employees on the Manor Royal BID can access the latest training programme delivered, at a discounted rate, by Crawley College...
Barclays Eagle Labs unveils first startup growth programmes
Barclays Eagle Labs has launched its first startup growth programmes after securing the government's Digital Growth Grant... 
Brexit: MPs call for public inquiry into impact of leaving the EU
MPs have urged the UK government to launch a public inquiry to assess the effects of Brexit in a parliamentary debate...