Gatwick Diamond Initiative Newsletter - December 2022
Published: 09 Jan 2023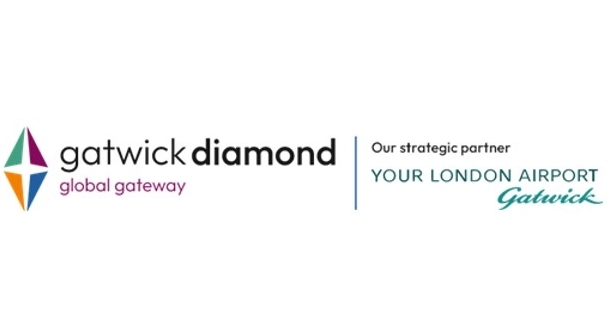 County Council leaders call for the government to 'unshackle' their areas as a new report reveals foreign investment is unevenly focused across England
A report by Ernst & Young for the County Councils Network (CCN) highlights the foreign investment picture across England and shows investment remains concentrated around London and other main metro areas. The South East attracts just five percent of England's share of FDI projects with 181 projects across the region creating 4,585 jobs.  The sector experiencing the biggest level of foreign investment was the digital sector with the US being the biggest investor. 
London Gatwick Airport connects to Frankfurt with two new daily Lufthansa services
Gatwick Airport has announced a new connection from April 2023, linking two of the world's biggest financial hubs, as Lufthansa launches a double-daily service to Frankfurt, Germany. From 23 April 2023, the German flag carrier will operate twice daily between the UK's capital and Germany's financial capital, home of the European Central Bank.
Did you know?
Crawley, in the heart of the Gatwick Diamond, has the 9th highest GVA per head of any local authority.
Sussex Chamber Network Event
If you're looking to connect with some of the best local businesses, then The Sussex Network is a great opportunity to meet and connect with other businesses across the region. Find out more about their event in January.
Latest Manor Royal Micro Park Officially Opens
The latest Micro-Park is now open on Fleming Way outside The Base, the brand new industrial development providing two high specification warehouses of 147,000 square feet and 88,700 square feet.
Invest4 Grant Fund available  - apply now
The Invest4 Grant Fund has been created to help new businesses to start-up, and to help growing businesses to grow more quickly. The fund is open to most business owners and start-up founders who are based in the coast-to-capital area and more than 90 per cent of those who apply are given a cash award.
Manor Royal BID Showcase
The Manor Royal BID Showcase takes place on Tues 31 January, 17:30 – 19:30 at the Rentokil Initial Power Centre.  This event is an opportunity to discover what the Manor Royal BID3 will do for businesses within the Manor Royal Business District.  Read more to book a free place.
Funding available from Gatwick Airport
People working for local community projects in Sussex, Surrey and Kent can now apply for funding from Gatwick Airport's Foundation Fund, which was relaunched in November.
Dolby Medical Secures New Manor Royal Home
Dolby Medical have acquired just over 22,000 sq ft at the 30,000 sq ft Palladian office building on Manor Royal.
Invest Crawley launches The Create Building
Agents and stakeholders were welcomed at a breakfast event at Crawley's latest and only town centre office development, The Create Building in Crawley on 29th November 2022.
West Sussex Solar technology innovator secures investment ahead of £10m funding round
The deal sees West Sussex based Naked Energy join an "impressive" line-up of tech ventures supported by Nesta's Impact Investment team which is driving innovation alongside social or environmental impact.
Qatar Insurance Company Unwraps Nestlé's UK Headquarters
The Gulf's largest insurer buys Swiss food group's Gatwick home, One City Place, from Legal and General.