Gatwick Diamond Initiative Newsletter - February 2023
Published: 13 Mar 2023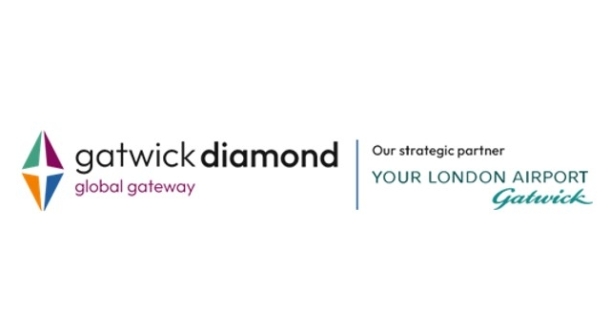 Brighton & Hove expected to become UK's fourth fastest growing economy in 2023 
Think tank, Centre for Cities latest report has highlighted how Brighton & Hove is performing well in many areas compared with some of the UK's largest towns and cities. Key attributes include having a skilled workforce, a high number of independent businesses and innovation, low unemployment rates and low emissions.
Nestlé stay within Gatwick Diamond with move to Manor Royal
Nestlé will move to a new site at Park House, Manor Royal Business District in Crawley from September 2023, staying firmly within Gatwick Diamond as part of a move to improve staff flexibility.
Did you know?
The Gatwick Diamond has become a location of choice for the fast-growing and export-focused MedTech industry.
Crawley B&I Centre opens
The Business and Intellectual Property Centre (BIPC) Local is now open at Crawley Library.
Gatwick Airport welcomes further new Norse Atlantic long-haul routes to key hubs on east and west coast USA
London Gatwick is welcoming a further four new transatlantic routes from Norse Atlantic this summer – alongside two announced last week – making Gatwick the airline's biggest base.
Gatwick Diamond Business Awards – last chance to buy tickets
The Gatwick Diamond Business Awards (GDBA) take place on Thursday 23rd March, bringing together the very best of the Gatwick Diamond business community to celebrate the achievements of world-class businesses from across the region. Last chance for tickets
UCA urges creative businesses in the South East to join new push for growth
Creative businesses in and around Surrey and the South East are being encouraged to sign up for the region's first Creative Growth – Business & Innovation Summit. 
£1M grant fund to support 'greening' Crawley's economy
The 'Greentech Business Growth Fund' (GBGF), part of the 'Towns Fund' programme, is a 3-year £1 million grant fund that responds to the strategic priority need of 'greening' Crawley's economy.
Investment and confidence in Crawley's leading Business Park Manor Royal
SATCOM group's move to Manor Royal highlights the continued confidence in the Manor Royal BID, with support pledged by both Crawley and West Sussex Council for its BID renewal.
90 Electric Vehicle Charging Points Coming to Mole Valley this Spring
Mole Valley District Council (MVDC) is working with EB Charging to install 90 Electric Vehicle Charging Points in 10 of the district's car parks. The project is planned to be delivered by the end of May 2023.
Contractor appointed to build new low-carbon secondary school
West Sussex County Council's ambitious project to create a new ultra-low-carbon secondary school in Burgess Hill has taken another significant step forward with the appointment of a contractor Willmott Dixon.
Tourism & Hospitality Symposium - 29 March
Join us for a FREE Symposium for all West Sussex Tourism and hospitality businesses at the South Downs National Park Centre in Midhurst on 29 March hosted by Experience West Sussex Partnership and South Downs National Park.
AAR International recruitment open evening - 1 March
If you are interested in a career in the aviation industry, AAR are hosting an open evening on Weds 1 March at 5:30pm. The evening will provide an opportunity to meet the team and find out about opportunities on offer.