Gatwick Diamond Initiative newsletter - July 2023
Published: 07 Aug 2023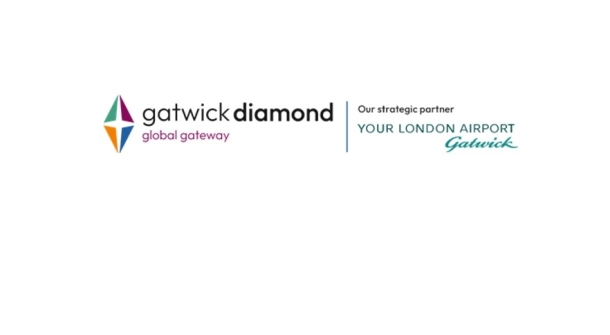 London Gatwick's growth plans expected to boost region's economy and generate jobs
London Gatwick has submitted an application  to the Planning Inspectorate, outlining its ambition to bring the airport's existing Northern Runway into routine use.
If approved, the plans could create around 14,000 jobs and inject £1bn into the region's economy every year...
Brighton & Hove announce new city plan
Summer Break
The Gatwick Diamond newsletter will be taking a break in August, next issue out in September.
Government signs treaty for the UK to join Indo-Pacific trade bloc
The government argues membership will bring British businesses a step closer to selling to a market of 500 million people with fewer barriers...
New Norse Atlantic routes support more than 400 local jobs at London Gatwick
Norse Atlantic's expansion at London Gatwick means six new transatlantic routes and a permanent base at the airport, creating roles across cabin crew, pilots, support and ground handling staff...
First commercial tenant announced for Crawley's Create building
A company has signed a lease for half of the Create Building's sixth floor and will move into the nine-storey building later this year...
West Sussex express concerns over infrastructure levy
West Sussex Council Council have written to the government over the proposed Infrastructure Levy and its impact on funding and future planning developments...
Business Expo comes to Crawley - 21 Sept
EA Business Expo are hosting a free business event at Crawley's K2, offering specialist speakers providing ideas on how to improve and grow your business...
Quality office space now available in Crawley
Arlo Holdings Ltd have announced a range of office locations have become available within the Manor Royal BID.  Opportunities include Platinum House and Amberley Court which offers dedicated parking and facilities...
Horsham District Council expands business training programme
All Horsham businesses can now complete a quiz to test and improve their ability to make sales. The results will help inform the Council's forthcoming business training programme modules...
Sussex University creates 12 research Centres of Excellence
The 12 flagship centres will tackle research which is 'impossible until its done' and accelerate progress in existing research strengths...
Rise in tourism sparks demand for return of tax-free shopping
British Retail Consortium data shows footfall in high streets and major cities was up due to an increase in international tourism...
Chancellor unveils pension reforms to help start-up businesses
Government plans to merge workplace pension schemes and release up to £75bn of retirement funds for fast-growing startups are due to be announced...