GUIDED FOREST WALK WITH LUNCH
Published: 27 Mar 2023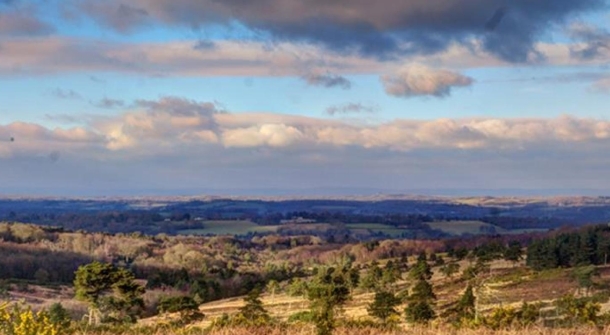 to 
£45.00 per person
Join us this spring for our brand new seasonal event, the 'Guided Forest Walk with Lunch'!
This wonderful event, bringing together delicious food prepared with locally sourced ingredients and a chance to explore the Ashdown Forest with expert wildlife guide Tom Forward, includes a hot drink and pastry on arrival, a guided walk, and a tasty two-course lunch with a soft drink served in the Forest Brasserie.
£45.00 per person
Your itinerary for the day…
10.00am - Arrive in the Forest Brasserie to mingle with your fellow walkers and enjoy a hot drink & a yummy pastry.
10.30am - Begin your walk with Tom Forward and be shown the forest, this will last for around 2 hours.
12.30pm - Return to the Forest Brasserie for a delicious two-course lunch made from local produce.
Walking boots or wellies and clothing to suit the forecast weather conditions are essential for the walk which will cover 2 - 3km over uneven, hilly ground which may be muddy in places.
Book this fabulous new event please contact our Reservations Team on 01342 824988 or email reservations@ashdownparkhotel.co.uk
Menu coming soon…
MORE ABOUT YOUR GUIDE, TOM FORWARD...
Tom Forward was born on the edge of the Ashdown Forest and his childhood was spent exploring the area. His love for the Forest bloomed into a lifelong desire to protect wildlife and a career as an ecologist and wildlife guide.
With 20 years of experience in the field and a degree in Environmental Management, Tom has a wealth of knowledge and enthusiasm to share with others.
Currently, Tom lives on the Ashdown Forest and works as a freelance ecologist and wildlife guide at locations across Sussex, Surrey and Kent, including the Knepp Estate (renowned rewilding project), Royal Botanical Gardens Kew Wakehurst and Tablehurst Community Farm. He co-produces the new Ashdown Forest Podcast.
"Ashdown Forest hosts some remarkable species and there is always something to see from special plants and insects, to secretive reptiles and rare birds, or simply the spectacular sweeping views over the High Weald and beyond. There's nothing I enjoy more than tuning visitors' eyes and ears into the landscape, leaving them with a new appreciation of the place and a memorable experience."