March: recruitment on the agenda
Published: 22 Mar 2023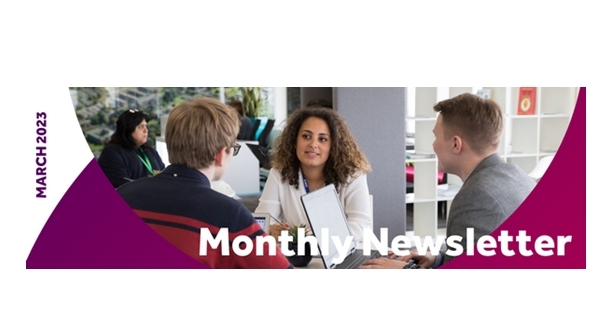 A challenge that we've been hearing time and time again from local SMEs in recent months is the squeeze they're experiencing around recruitment. We're planning to focus on this issue throughout 2023, with workshops, events and products designed to help you find and retain skilled staff.
Check out the 'What's Happening' headlines below for an overview of some of the tactics that can help you broaden your recruitment search, and our 'Coming Up...' events roundup for upcoming lunch and learn sessions on the same topic. Let us know if your industry is facing difficulties hiring, and where we might be able to help.
Thinking Innovation
Our consultancy team share their insights around the latest trends in innovation. This month: equity vs. equality, responsible marketing, and the case for product customisation.
What's Happening?
A selection of the latest headlines from the Sussex Innovation community. This month, promising forecasts for Destiny Pharma, and thoughts and advice on recruitment, flexible working and the living wage.
Coming Up...
The most important dates for your diary next month. Make sure you take a look at our upgraded calendar, which now contains a curated rundown of all the best upcoming events from our partners across the South East. 
Knowledge Hub Croydon: Recruiting in a Tight Labour Market 4th & 5th Apr
Are you wasting time and money on hiring practices that aren't working out? Join HR expert Monica Beckles and communications specialist Joseph Bradfield for a lunchtime session covering recruitment and retention tactics to help you successfully grow your team.
Database Workshop: GRANTfinder 17th Apr
Visit the Business and IP Centre in Jubilee Library Brighton for an interactive group workshop to help you find funding opportunities for your business, social enterprise or charity.