Marketing Departments; Be Less Like BMW
Published: 13 Feb 2023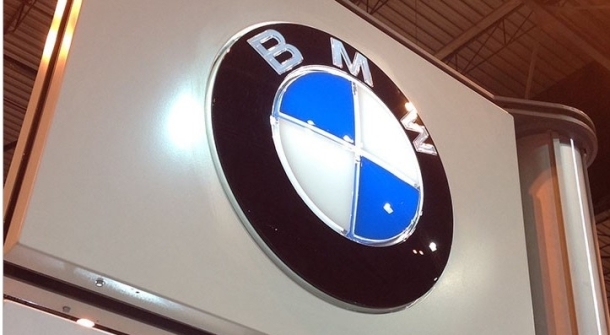 The Premise
In 2021 I was contacted by BMW HQ, who informed me that my car was subject to a recall because the 'EGR' needed to be replaced.
The Exhaust Gas Recirculation device takes super-heated gas from the exhaust and funnels some of it back into the engine as this helps reduce nitrogen oxide emissions.
The problem is that some of the original EGRs were found to have faulty seals that could result in super-heated gas escaping and, potentially, setting fire to the engine compartment. Nice.
I've had my car for eight years, so I have potentially been at risk for a very long time. Not so nice.
My car went into the service centre, was fixed at no cost to me, and, well, nothing changed. It was the same as before, except driving was much safer now.
Or was it?
In January 2023, BMW HQ contacted me again to inform me that my BMW was subject to a recall because the 'EGR' needed to be replaced. Had I been here before, or was this just déjà vu?
I contacted BMW direct to ask if this was a mistake, as the EGR was replaced in 2021, and they replied explaining that the replacement devices were found to be as likely to fail as the original devices, so my car went back to a local BMW service centre to replace the EGR again.
The Marketing Disaster
A week or so later, I received an email from BMW saying:
At BMW, we strive to achieve outstanding customer satisfaction with both the quality of our products and the level of customer service. As we're always looking to improve, your feedback is important to us. The survey has just three questions.
I knew exactly what was coming… a standard NPS (Net promoter Score) question had to be one of the questions. I wasn't disappointed.
My response was a little terse, but it was an attempt to wake up their marketing department. It won't work, I know, but it was worth a go.
Sorry to be pedantic, but this is a meaningless, poorly considered question. Firstly, do you mean BMW the manufacturer, BMW the cars, or BMW the service centre?
Secondly, having taken my car to my local service centre for an EGR recall, which is a faulty component on my car that could potentially, have caused my car to catch fire, your marketing department thinks it's a good idea at that point to ask me how likely I am to recommend BMW? And if that wasn't bad enough, your records will show this is the second time you have recalled my car for the exact same reason. I think someone needs to have a word with your marketing department about their strategy.
The Net Promotor Score system was developed in 2003. Satmetrix began putting it out there as a simple way to measure [mainly consumer] customer loyalty.
Whilst it has never been a real measure of loyalty, only a response at the point the question was asked (you can read more about this here), the vast majority of big, consumer-facing companies continue to use it because it ticks a box from the marketing department and keeps the board and shareholders happy because the way to believe it's a measure of loyalty.
Using NPS
On the face of it, I don't have a problem with NPS, but if your company already uses it to measure loyalty for own customers, or you are considering using it, please stop and think about the value it really offers and the relevance it is to your customers before you blindly implement it.
If you decide to continue with the NPS system, and you don't need to buy into anything, you can very easily create your own; please try to be specific about the point at which the question is sent to your customers and/or the reason it is being sent.
BMW is way too big to care about how effective the NPS question really is at measuring loyalty or even whether every questionnaire sent is relevant to the customer it's being sent to. All the marketing department cares about is that the NPS question generates a response (which, being BMW, is likely to be generally more positive than not) which they drop into their marketing report. Job done.