St Catherine's time capsule - share your memories!
Published: 23 Mar 2023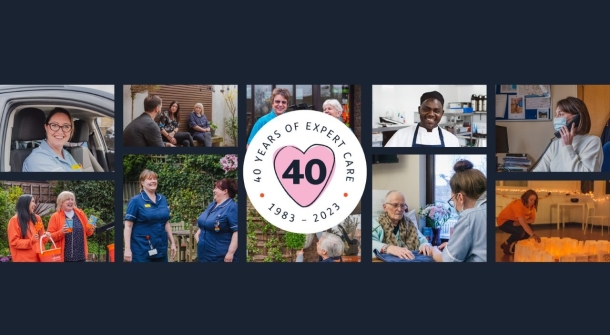 St Catherine's Hospice is calling on the local community in East Surrey and West Sussex to help mark its 40th anniversary by sharing their memories of the charity for a time capsule which will be buried at its new hospice site at Pease Pottage in July. 
2023 is a big year for the charity which will be celebrating the opening of its new hospice in late Autumn and 40 years since it first opened its hospice doors on Malthouse Road, Crawley, providing vital palliative and end of life support to the local community.   
St Catherine's would love to hear what the charity has meant to the community it supports throughout East Surrey and West Sussex. All the contributions will be included in a 'Book of Memories' that will be placed in the time capsule. To submit your memories, St Catherine's has created a page on its website where members of the public can: 
Send a photo of a loved one the hospice has cared for, with a short caption about that special person
Send a short video message explaining why St Catherine's is important to you  
Get creative! Write a short poem, paint a picture or compose a song. St Catherine's would love to receive anything inspired by its work.
St Catherine's Chief Executive Giles Tomsett says: "To mark our significant past and our exciting future, we will be burying a time capsule in our new hospice grounds at the start of July. The time capsule will be a wonderful legacy of our first 40 years. We would love to include as many contributions as possible for future staff, volunteers and supporters to uncover on our 80th anniversary in 2063!  
"We really hope the local community gets involved with this exciting project and helps us remember this historic year for the charity." 
St Catherine's cares for around 2,000 people every year living with a terminal illness, in its hospice in Crawley, in their own homes or in care homes. Eight in ten people cared for by St Catherine's are supported in the comfort of their own home. 
To send your time capsule contributions visit stch.org.uk/time-capsule. The deadline for submissions is Wednesday 31 May.