Sussex law firm Mayo Wynne Baxter achieves B-Corp status
Published: 03 Feb 2023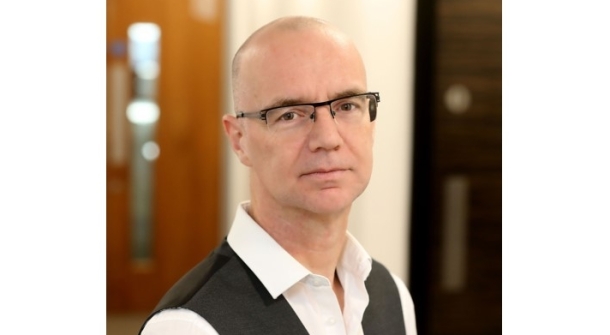 Mayo Wynne Baxter achieves B-Corp status
Full-service law firm Mayo Wynne Baxter – as part of legal and professional services group Ampa – has been awarded B-Corporation certification.
Organisations with certified B-Corporation status are legally required to consider the impact of business decisions on their people, customers, suppliers, communities and the environment, ensuring a balance between purpose, people and profit.  
The benchmarks in order to achieve accreditation are incredibly high and the auditing process is rigorous, with non-profit B-Lab independently scoring companies across governance, workers, community, environment and customers to determine the business' social and environmental performance.   
Dean Orgill, chief executive partner at Mayo Wynne Baxter, said: "This is a key milestone in our ambition to change the world of business for good. We believe we can be both purposeful and profitable and our B-Corporation values are embedded in our business strategy and fully supported from the top-down. We also take great pride in helping our clients achieve their sustainability goals.  
"As we continue to grow our group, we are looking for likeminded professional services brands to join Mayo Wynne Baxter and the wider Ampa group, whether they have B-Corporation status or not, and we can support them in their growth strategy as well as better business practices to people and the planet." 
As well as South East-based Mayo Wynne Baxter, Ampa also includes brands Shakespeare Martineau, Lime Solicitors, Marrons, CSS Assure and Corclaim, employing more than 1,300 people over 18 hubs across the UK and is the largest legal and professional services group to have achieved B-Corporation accreditation.
Helen Hay, group head of culture and sustainability at Ampa, said: "This is a huge achievement for us and demonstrates our commitment as a group to use business as a force for good for our people, planet, communities and clients. 
"We're really proud to have achieved our highest score for how we treat our people, including our approach to pay and reward, our wellbeing initiatives and benefits and embedding professional development support and opportunities across the group of brands. 
"We keep ourselves accountable through our responsible business ambitions that are constantly tracked and analysed, pushing us to do better and achieve more. So far, we have achieved a number of our ambitions across diversity and inclusion, reducing landfill waste and carbon emissions, as well as supporting young people in our local communities." 
Among other ambitions, in 2022 the group increased racial diversity at a membership (equity stakeholder) level by more than 3%, against a target of 2%, supported more than 400 young people through a variety of career development events, and significantly reduced its paper use.