Sussexport
Published: 13 Jun 2023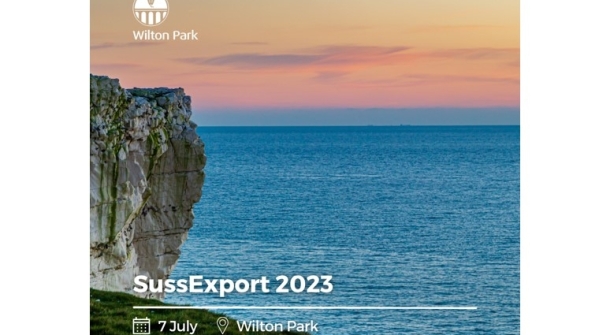 SussExport 2023
With its home in the heart of Sussex and networks that span the globe, Wilton Park is the perfect venue for showcasing the region's best export brands. This July we will host the third SussExport, a unique event supporting local businesses that have their sights on global trade.
SussExport brings together local companies with senior participants from the Department for Business & Trade and Sussex brands that have successfully reached global markets. Participants will benefit from targeted advice on how and where to expand their exports, along with presentations and experiences from some of the regions' leading businesses.
This year's event will consider what Sussex has to offer the rest of the world, from the maritime sector to agriculture, horticulture and tourism and a growing digital and technological industry. Business and government leaders will discuss what the region's businesses need in order to succeed internationally, and what they are already doing to create an environment for a better Sussex.
Spaces on the day are limited, so contact us soon to find out how your business can get involved. You can email us at sussexport@wiltonpark.org.uk or find out more here: SussExport 2023 - Wilton Park
In partnership with West Sussex County Council, Wiston Estate and the Department for Business & Trade.