Updates and opportunities from the University of Brighton - June 2023
Published: 31 May 2023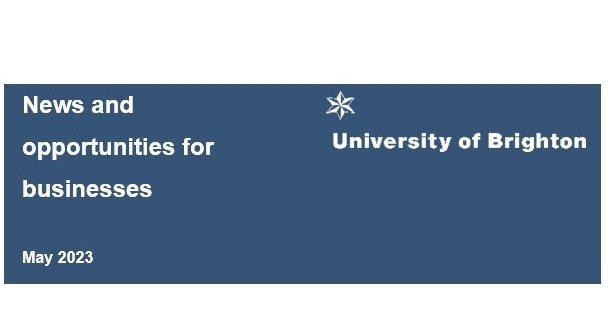 Here are some of this month's highlights for our regional businesses and beyond - including some of the ways we can provide skills and innovation support. 
If you would like to learn more about how we could work with your business - visit www.brighton.ac.uk/business or get in touch at enterprise@brighton.ac.uk.
New Institute of Technology to fill Skills Gaps
The Sussex & Surrey Institute of Technology (SSIoT) opens its doors in September 2023 with a focus on the higher-level skills needed by business and industry in the area.
Graduate's King Charles III sculpture accolade
Brighton graduate Keziah Burt's sculpture of King Charles III will feature in royal tribute garden at RHS Chelsea Flower Show.
Brighton research into needs of ageing population
Research finds that ensuring older people retain a sense of control and freedom to continue to engage in what is important to them in life is key to living independent and fulfilling lives.
WORK WITH US
Become a better leader
Help to Grow can give you the skills and support to grow yourself and your business. It's 90% Government funded and easy to fit around your work.
New Crawley course starts September 2023.
Access funding to develop ideas and grow your business
Join this free one day event either online or in person and be inspired by business innovators who have received support to supercharge their ideas across West Sussex and beyond.