Welcome to the Gatwick Diamond Initiative Newsletter
Published: 02 May 2023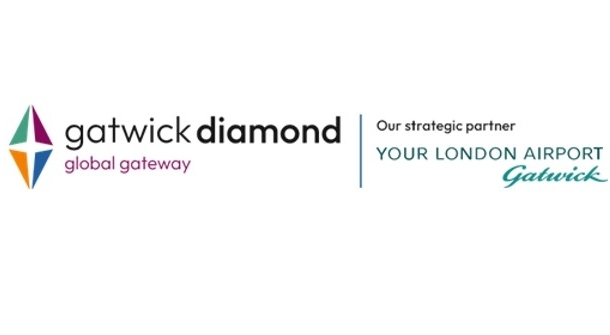 Gatwick Diamond appeal for region's favourite sustainable business stories
Gatwick Diamond challenged the region's businesses to showcase their most inspiring sustainability stories for this year's global Earth Day.
Manor Royal Re-energise launches
Re-Energise Manor Royal is a new local energy community working on behalf of businesses to attract investment into Manor Royal and deliver new clean energy projects for the business district
Did you know?
The Gatwick Diamond has a diverse economy valued at over £24billon.
 Gatwick Diamond Chairman, Brett North speaks to the Crawley Observer
This week, Gatwick Diamond Chairman, Brett North, spoke in detail to the Crawley Observer about the region's economy post-pandemic and the impact of the cost-of-living crisis.
 Government announces transport decarbonisation package to help boost net zero ambitions
A package of measures to turbocharge the UK's progress towards decarbonising transport has been unveiled by the government.
UK strikes biggest trade deal since Brexit to join major free trade blox in Indo-Pacific
The UK will join the Comprehensive and Progressive Agreement for Trans-Pacific Partnership (CPTPP), a vast free trade area of 11 countries spanning the Indo-Pacific, the Prime Minister has announced.
London Gatwick Airport welcomes the return of Air China
London Gatwick Airport has welcomed the return of Air China with daily services to Beijing Capital International Airport.  It's the fist time since early 2020 that flights have run between Gatwick and China.
University of Sussex named number one in the world for Development Studies for seventh consecutive year
For the seventh consecutive year, the University of Sussex together with the Institute of Development Studies, has been ranked as the best in the world for Development Studies, in the QS World University Rankings by Subject. The University of Sussex is one of only nine UK universities which are ranked first in the world for a subject
UK joins key international allies to launch secure-by-design guidelines
The UK's National Cyber Security Centre (NCSC) has joined with its counterparts in Australia, Canada, Germany, the Netherlands, New Zealand and the US to launch a guide containing advice to help technology manufacturers keep customers safe by embedding secure-by-design and secure-by-default principles into their products during the development phase
Mastercard unveils international payments tool
Mastercard has launched a tool that helps financial institutions set up international payments for their customers – including consumers and SMEs – in more than 60 currencies to over 100 markets.