What do you need to know before migrating your business to the cloud?
Published: 29 Mar 2023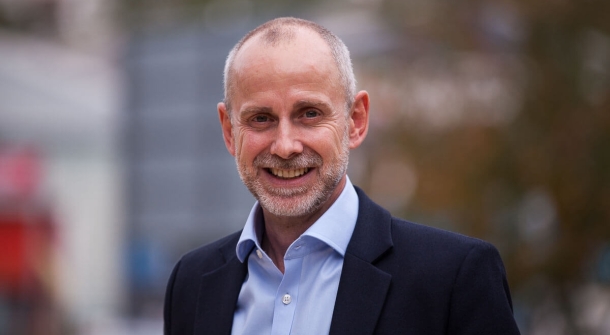 More and more businesses are streamlining their operations and reducing costs by turning to cloud computing. Andrew Hookway, Managing Director of Sussex-based Extech Cloud explains some of the benefits of moving your business to the cloud and what you need to know before you start.  
The advantages of moving your business to the cloud are numerous. The cloud offers flexibility and scalability, which is perfect for SMBs and start-ups. It means the cloud resources can grow as the business grows, without the need to outlay capital expenditure for on-premises hardware. Speaking of which, in the cloud, your business can move IT expenses from capital expenditure to operating expenditure. For example, rather than having to outlay £10,000 every 5 years, your business could pay a monthly fee for the services being used on Azure, Amazon Web Services or Google Cloud Platform.
Being in the cloud also improves a business's security posture, with cloud services offering many security features, including alerts that can be monitored from one place. Furthermore, many businesses find that moving to the cloud improves user experience, supporting productivity.  
Of course, migrating your business to the cloud is not without its challenges. It's important to carefully plan your migration and ensure that you have the necessary resources and expertise to manage your cloud environment effectively. Security, cost, legacy apps, downtime, vendor lock-in and technical knowledge are all challenges that businesses are required to both prepare for and overcome before they commit to the cloud.
To help small to medium sized businesses in and around Sussex to navigate the complexities of cloud migration, Extech Cloud has released a new eBook, 'Navigating the Cloud: A Comprehensive Guide to Cloud Migration', which is now available to download from the Extech Cloud website.
The new eBook from Extech Cloud covers everything from the benefits and challenges of cloud computing to the steps involved in planning and executing a successful migration, and is an excellent starting point for any business's journey to cloud migration. Do you have questions on how to evaluate your digital estate? Perhaps you are unsure which Cloud Deployment Model best applies to your company? Whether you are a small business owner or an IT professional, this eBook will give you the knowledge and tools you need to make the transition to the cloud with confidence.
As the South's leading digital transformers, Extech Cloud helps small to medium sized businesses in Burgess Hill, Crawley, Haywards Heath, Brighton, and across Sussex, transition to the cloud, enabling remote, flexible, secure, and more collaborative working. Contact the cloud experts at Extech Cloud to find out more.