What's the state of cybersecurity for 2023? Learn from the latest eBook from Extech Cloud
Published: 31 Jan 2023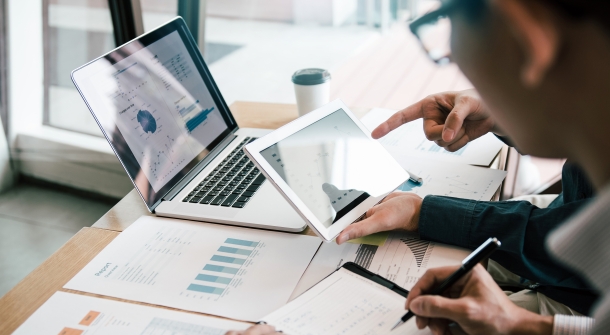 Various events of 2022, such as the war in Ukraine, rapid inflation and supply chain issues, created the perfect storm of interlocked risks, which has had a profound effect on cybersecurity for businesses across the world. Now in 2023, cybersecurity is more important than ever. All businesses, regardless of size or industry, are at risk of falling victim to a cyberattack or data breach, including those in towns across East Sussex, West Sussex, and Surrey.
The field of cybersecurity is constantly changing, and it can be difficult to keep up. If your business is yet to truly take on cybersecurity, make 2023 the year that you invest in security and take the necessary steps to protect your business. If your business already has a security solution in place, you should regularly review its effectiveness to ensure there are no gaps that could result in a cyberattack.
Thankfully, you don't need to go through the process alone. The experts at Extech Cloud can help implement controls and manage your security posture. The Burgess Hill-based IT Cloud consulting company recently released an eBook, to help break down the factors that are increasing cyber risk in 2023, and to help identify what steps you can take to protect your business.
So, if you are a small business in Haywards Heath, Burgess Hill, Crawley, East Grinstead, Brighton or anywhere across Sussex or Surrey, download the helpful eBook today from the Extech Cloud website, and learn how to protect your business in the face of an ever-evolving threat landscape: https://extechcloud.com/wp-content/uploads/2023/01/Extech-The-State-of-Security.pdf.
To speak with a cloud specialist, fill out a form on the Extech Cloud website at www.extechcloud.com/contact-us, email info@extech.co.uk, or call 01444 443200.