Your August In-Touch newsletter 2023
Published: 12 Sep 2023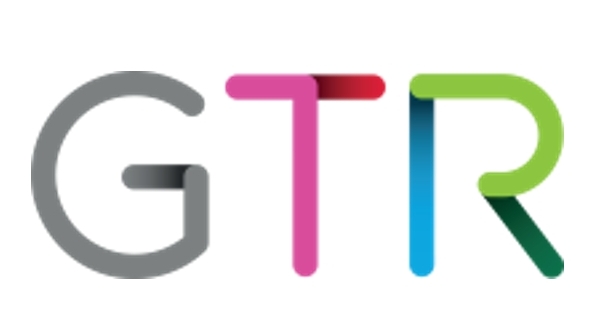 Hello and welcome to the August edition of our In-Touch newsletter, bringing you some of the latest news from across our network.

This issue contains updates on:
Thank you for sharing your feedback in the Ticket Office consultations
Southern seeks views on West Coastway timetable redesign
Three new community green energy schemes to be rolled out
A new mobile assistance team is ready to help at three Great Northern stations
GTR giraffe on the roam in Croydon
London Victoria and South London signalling upgrade cuts delays
 
Thank you for sharing your feedback in the Ticket Office consultations
As you may be aware, tomorrow is the last day of the public consultations being conducted by Transport Focus and London TravelWatch on proposals to reform how tickets are sold and to improve customer service.
We would like to thank those of you who have submitted responses to Transport Focus and London TravelWatch, and also shared your thoughts with our team.
Once the consultations close tomorrow, we will continue working with the two passenger groups to go through the feedback they have received at a station level.
With around five hundred thousand responses submitted to the consultations across the national network, it will clearly take some time to consider all the individual station proposals for GTR.
However, we will keep you updated on next steps.
Southern seeks views on West Coastway timetable redesign
We have recently started a period of engagement on proposals to change our Southern services on the West Coastway.
The West Coastway route connects the towns and cities between Brighton and Southampton and is one of the most popular on our network. The scope of these proposals also includes services between Portsmouth, Southampton, Bognor Regis and into London Victoria via Horsham.

We believe the proposed timetable would improve reliability, especially for journeys over longer distances, and create more space on trains for customers.

However, we want to hear the views of our stakeholders and customers so their feedback can help to refine the proposals to improve our services for our passengers.

Subject to the feedback we receive, the proposed changes could be introduced in a timetable change next year.

We are asking for any feedback to be submitted by 27 September, and to give passengers the opportunity to discuss the changes directly with our Timetable Team, we are holding events at stations across the West Coastway so they can share their views with the team in person.

A webpage with more information on the proposals, the engagement process and how to provide feedback is here: www.southernrailway.com/westcoastway

If you have any questions or would like to discuss this further, then please do let us know.
Three new community green energy schemes to be rolled out
We have recently agreed contracts with the community climate action group Energy Garden to install solar panels at three of our main depots.
This will see almost 6,000 solar panels installed on the roofs of our depots at Bedford, Selhurst and Three Bridges.
This will transform the three depots into sources of renewable green energy, and will help to provide funding for local community development projects.
Approximately half of the electricity generated will be used to power the depots themselves, with the remainder used to power other businesses keen to improve their community and environmental sustainability. The profits from energy sales will be invested in community development.
The panels are projected to save over 9,000 tonnes of CO2 and generate 42.6 GWh of green renewable electricity over a 20-year period.
These new agreements also follow our successful trials in installing solar panels at one of our depots in Streatham Hill, and our other solar power installations at London Blackfriars and Denmark Hill stations which are estimated to have generated well over 1 GWh of electricity last year alone.
Travelling by rail is a sustainable way to travel, and these projects will help to further our decarbonisation and environmental plans.
A new mobile assistance team is ready to help at three Great Northern stations
A new mobile assistance team has just started work in a trial to further support disabled passengers and other customers at three more stations on the Great Northern network.

The accessibility team, which is based at Sandy station, will also cover Arlesey and Biggleswade stations.

The team will mean that support should be available at the stations within 20 minutes every day of the week – weekends included – to board every train that is running.
While Biggleswade is not currently accessible to wheelchair users and mobility scooters due to the number of steps, the team will still be available to assist customers in other ways – whether they are visually impaired and need help navigating the station or an older person with luggage or parent with a pushchair where they may find it more difficult to carry them on the stairs.
Staff already work at the three stations for periods across the day and will remain in place, but the new mobile assistance team will mean that staff are available to assist to passengers throughout the whole day from the first train until the last.
Customers can request assistance when they arrive at the station, either by contacting the control centre from the station help point, using the 'emergency & assisted travel' button, or by calling freephone 0808 168 1238 or texting 07970 511077.
If passengers prefer, they can book the mobile assistance team further in advance by contacting the assisted travel team either online or by calling 0800 138 1016.
The new team at Sandy station will cover:
Sandy (step-free access to both platforms via separate entrances)
Biggleswade (not currently step free)
Arlesey (step-free access to both platforms via separate entrances)
GTR giraffe on the roam in Croydon
An eight-foot giraffe sculpture has just appeared outside of East Croydon Station as part of a new art trail which is taking over Croydon town centre.

From Monday 21 August, passengers travelling to and from East Croydon can see the vibrant giraffe, designed by Aaron Bevan, which has been unveiled as part of the Croydon Stands Tall trail.
The Croydon Stands Tall art trail was launched by the Croydon Business Improvement District, and is one of the 14 showcase events being held in Croydon as part of the London Borough of Culture, a year long collaboration aiming to attract visitors to the area.
Our eye-catching giraffe was designed by local artist Arron Bevan and boasts a colourful pattern, with the recognisable Croydon tram wrapped around its neck.
The giraffe is one of a 30-strong herd in Croydon, each decorated by an artist and sponsored by a local business, and you can find ours just across from the platform bridge entrance in Ruskin Square.
When the trail ends on Friday 27 October, there will be a charity auction to raise £100,000 for national homelessness charity, Crisis, and its Skylight centre in Croydon, which helps to deliver one-to-one support, advice and courses for people who are homeless or at risk of becoming homeless in the borough.
London Victoria and South London signalling upgrade cuts delays
Signalling upgrades in the London Victoria and South London area have already delivered a significant improvement for passengers with a cut in delays.

The signalling project, which is being delivered by Network Rail, has seen equipment originally installed in the 1980s replaced with new equipment which will be more reliable.

The new signalling systems control the safe movement of trains in the South London metro area, including the main line for services into London Victoria.
Upgrades to the track and equipment, particularly at Clapham Junction, has also increased line speeds and helped improve train performance.

Since the changeover from the old equipment to the new on the main route into London Victoria from Clapham Junction and Balham, delays reduced from a peak of 4,000 minutes a month to as low as 1,800 minutes per month in one period this year.
The resignalling work in the south London area continues, with the focus now shifting to upgrading the systems in the Crystal Palace to Peckham area which are set to finish in early 2024, and then onto the Southeastern routes into London Victoria.

The London Victoria and South London resignalling project is a massive piece of investment in infrastructure renewals, and is helping to deliver more reliable and punctual services for passengers.
We will of course keep you updated as the project continues.